Participatory art in virtual exchange with international artists
Date: July – August 2021
Location: Missoula, MT, USA
Role: Curatorial concept, space- and graphic design, fundraising, organization, realization, public relations
Project Team: Cora Stegmann, Kain Brauneis, Michelle Postma
Artists: Bastian Hoffmann, I-Chen Lai, Nicolas Vionnet, Wouter Sibum
Collaborators: UM Flats (sustainability project), Free Cycles (community bike workshop)
Partners: University of Montana Global Engagement Office (GEO), Zootown Arts Community Center (ZACC)
Supporters: Montana Arts Council, Consulate General of the Federal Republic of Germany San Francisco, Bauhaus-University Weimar, Arts Missoula, Braveheart Tree Care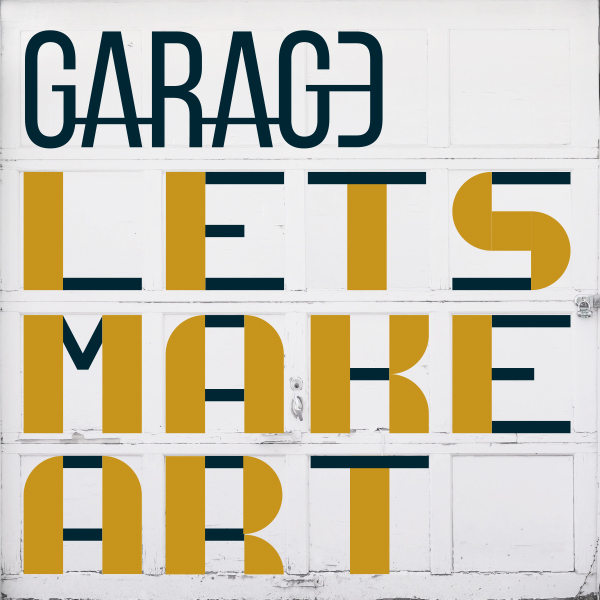 A garage is often more than just a storage space. It can be a refuge form daily routine, a save space where like-minded people get together in the enjoyment of making and tinkering. We found inspiration in this garage spirit and thus turned a garage into the headquarter of our art exhibition project, where we involved local communities in making art together with international artists. Especially during the COVID-19 pandemic, we experienced that even participatory and socially engaged art can be realized across distance. We worked with artists form Germany, Switzerland, the Netherlands and Taiwan through virtual exchange in times of limited travel.
The Garage is an exhibition and art making space
Botanical Encounter, I-Chen Lai
I-Chen Lai invited people through an online platform to contribute to her project "Botanical Encounter" a narrative collection of plant drawings. Workshops were held on site by the Garge Team together with the University of Montana Global Engagement Office and the UM FLAT sustainability garden project.
Nicolas Vionnet and Wouter Sibum developed a temporary work that highlights a unique little idiosyncratic site, a niche between two buildings in the Missoula downtown area. They invited people to record sounds that they connect to the city. These sounds were played in the niche in short sequences of 20 seconds to 1 minute. To blend the speaker into the aesthetics of the niche, we created a metal box that resembles one of the exhaust boxes that already existed at the site.
Niche, Nicolas Vionnet and Wouter Sibum
Today I show you how…, Bastian Hoffmann
Bastian Hoffmann is interested in the medium of online video tutorials. In contrast to these, Hoffmann's works do not appear to be practical solutions to everyday problems. When he builds a puddle that never dries out or turns his workspace into a sheet of paper, he provides "answers to questions that nobody asked" as he would put it. Following Hoffmann's video instructions, we built a bike that constantly cycles in mud.
The exhibition was complemented by events like a screening of the documentary "Garge People" by the German film maker Natalija Yefimkina and a concert by the indigenous queer musician Ash Nataanii.